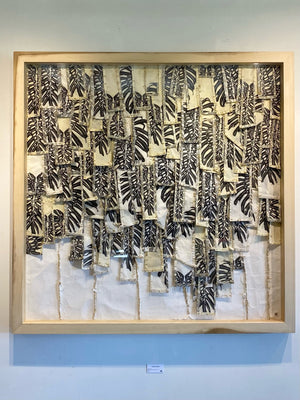 Susanna L Cromwell
Majestic Takeover
Sale price Price $12,000.00 Regular price
51"x51"x3"
Available for purchase at Polu Gallery.
Blockprinted paper quilt.
"Majestic Takeover" is a portrayal of Monstera Deliciosa, rising from the humid east side rainforest floors to the upper canopies. Leaf by overlapping leaf it slowly but steadily rises as it embroiders its roots on its host tree's body or man's walls. This piece explores the movement, character, pattern, and grandeur of this overtaking vine.