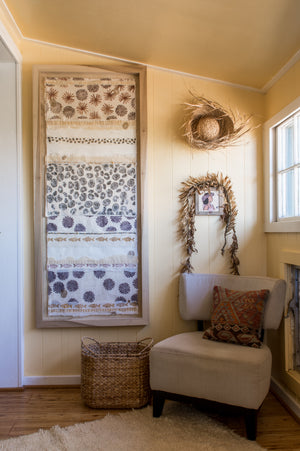 Susanna L Cromwell
Tidepool Wander : Paper Quilt
SOLD
Exterior:
70.25"x30.5"x2.5"
Frame: Hardwood Poplar by Reed Cromwell 
Embroidered tapestry of handprinted Japanese papers. 
Formally displayed at The Schaefer Gallery at the Maui Arts and Cultural Center as part of the annual juried Art Maui Exhibit. 
You are welcome to schedule a studio visit by email for viewing.
We are able to personally deliver for all Maui residents.  If you live out of state or on another Island please contact us for estimated shipping costs.